The Innovative Leader In Self-Publishing With Darren M. Palmer
Get the secret to self-publish a book in 30-days with the most innovative market leader Darren M. Palmer.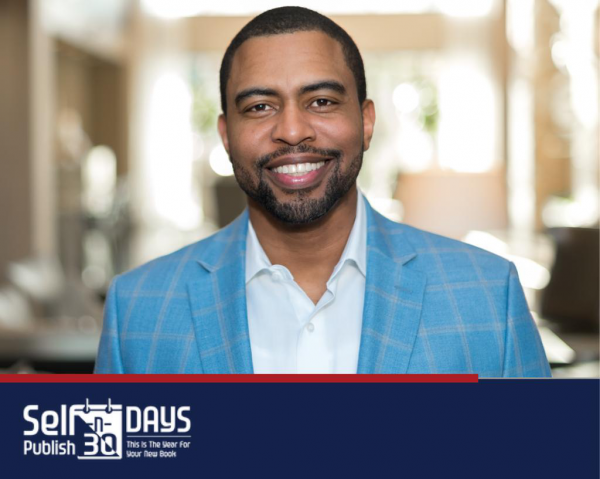 Darren M. Palmer is a published author and the Chief Book Officer of the No.1 Self Publishing Company, Self Publish-N-30 Days. He has helped more than 500 authors to publish their books in record time. The main focus of his company is to encourage budding authors and help them publish their books with a well-established plan. His business presents people with a new reality, that writing and publishing a book does not need to take years.
Even Palmer's Company takes great joy in stating that they have published their clients' books 92% faster than the market competitors. To introduce Darren M. Palmer to your friends and family, would encourage and inspire them to take their book-writing passion and turn it into a career.
Darren M. Palmer, Chief Book Officer, and 10X Published Author says, "We have proven strategies that help us empower our clients. The publishing process speeds up after we receive the acknowledgment from the authors. Moreover, we have developed a superior reputation among publishing houses because of the inspiration to self-publish a book in 30 days."
"The authors can reach out to the expert team at Self Publish-N-30 Days. It will be a 20-minute call in which we will understand your requirements. We will provide tangible strategies and steps to help you explore your dream to become a successful author," he continues.
Moreover, people who are inspiring to become an author and looking for free resources, can head to his podcast "Self Publish-N-30 Days." Here, Palmer interviews best-selling authors and tells how to advance in our careers, without taking years to do so.
About Darren M. Palmer
Darren M. Palmer is a published author and a market leader who has inspired many innovative minds to curate books from the field of their expertise. People can learn self-publishing art in 30 days through his podcast and published books.
For more details, please visit https://www.selfpublishn30days.com/
Media Contact
Company Name: Self Publish-N-30 Days
Contact Person: Darren M Palmer
Email: Send Email
State: Texas
Country: United States
Website: selfpublishn30days.com