Author, Poet and Entrepreneur Franklin H. Perez, Announces Online Platform Astrorhinobeetle, For Children Books and Boutique
It's an online store with an array of items for kids. Merchandise is proudly made in America and is of top quality and standard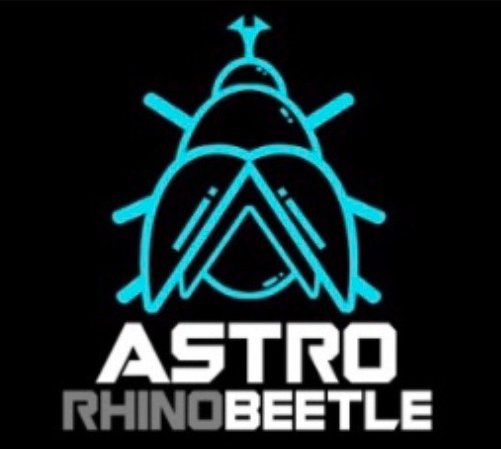 Astrorhinobeetle, LLC is proud to announce its online platform offering the best of children's book series, ages six months to 11 years. Children need to be exposed to stories, to help sharpen their minds and trigger imaginative thinking.
The titles on the store are fun, instructive, and educative, delivering powerful messages that shape the mind of the young ones. Astrorhinobeetle plans to expand its services into an online boutique dealing in wristbands, watches, T-Shirts, pants, school bags, protein bars, toys, etc., for children.
Most of the items on the store are of high quality, made in America. It will inspire national pride and encourage young people to be themself. All items will be on astrorhinobeetle.com, which is already under construction and will be live soon.
To learn more, please visit here.
Children deserve the best attention for them to grow and do well in all of their endeavours. However, people with unique ideas that cater to the young are needed, which is what Franklin H. Perez hopes to provide.
Perez's childhood played a significant role in making him become what he is today. He hopes to use his creative ability to inspire young people today, to aspire for greatness.
So far, Perez has written 25 children's books. One of the most popular is Buttons and Zippers, inspired by his son. It's a picture book that discusses the intricacies of everyday life. Back in 2009, Perez published an article, the adventures of 3 & 5 rhino beetles. The author's childhood is the source of inspiration for the concept. He was fond of beetles, so he played with them and hoped to be like them, flying around in style and gaining superhuman strength. Perez will be releasing a book series based on the article, which will be available on his new platform.
Other books by the author are Endeavor: From Awareness to Breathing and the bilingual (English/Spanish) project Mi Primera Foto: Carita De Universo Siempre Sera. His next series, Beetles Kids Awaken The Giant, will also be available for purchase on the site, as soon as the illustrations are completed next month.
Once his children-oriented platform is ready, it will become a place to discover amazing things. Beyond being an author, poet, and storeowner, Perez desires to help young people explore and grow, through storytelling and adventure.
Astrorhinobeetle: Where Your Child's Mind Should Be!
For more information, please visit http://www.fhperez.com.
Media Contact
Company Name: Astrorhinobeetle LLC
Contact Person: Franklin H. Perez
Email: Send Email
Phone: 646-260-3840
City: Greater New York
Country: United States
Website: www.fhperez.com