MOTIVATE: Tasha Kirk's Inspiring and Relaxing New Book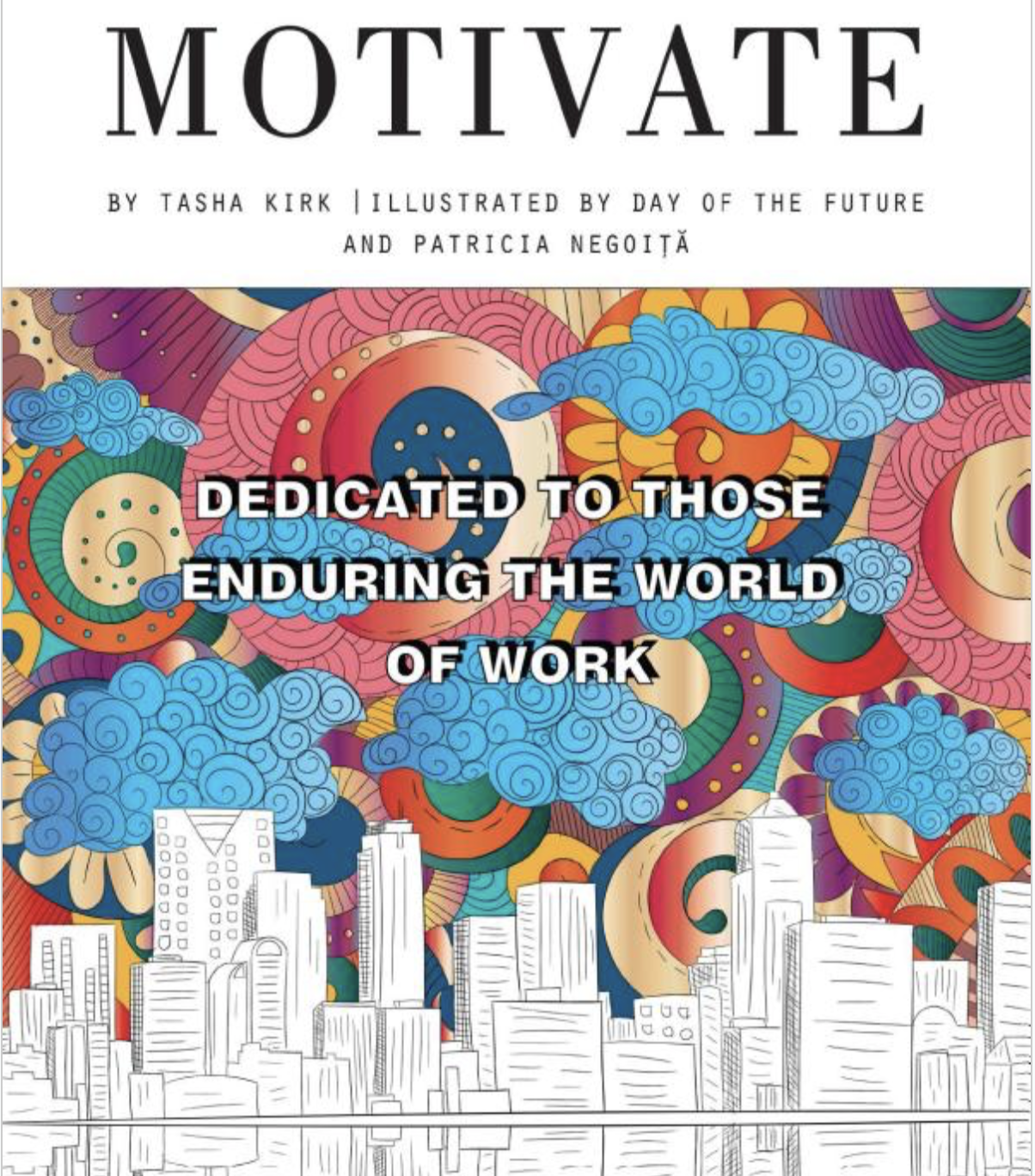 United States – May 18, 2020 – Tasha Kirk creator of the popular Facebook Page "Corporate AF" announces the release of her new coloring book for adults, Corporate AF Series 1: "Motivate: Dedicated to those enduring the world of work," now available on Amazon. This book is a creative and motivating coloring book filled with amazing and realistic, ornate images of diversity in the workplace.
Motivate features 19 single-sided coloring pages, filling a niche for coloring enthusiasts of color or anyone interested in relaxing their mind and stimulate their creativity. The book provides a creative outlet for adults to replace stress and anxiety with imaginative, inspired expression and soul-nourishing experience. Coloring can be very therapeutic and relaxing activity. In no time more so than the present has the ever been a need for an anxiety release than today as we learn to live among the Covid-19 pandemic.
Motivate was lovingly produced with page after page of creative illustrations representing people of color, intricate settings and patterns, and willowy, graceful mandala art. This book is a fun and motivating and just as satisfying to color. With Motivate, the author hopes to fill a void in the adult coloring book genre: "I looked around at the other books already out there, and I knew I could add something unique to the wide array of adult coloring book choices with my book. There are very few motivating and relaxing coloring books available that incorporate people of color at work and detailed backgrounds into the pages, and that makes my book unique."
"This coloring book was a unique vision and concept birth out of my frustration and a desperate need to find a creative release for it. I was frustrated that after almost 30 years of "playing by the rules" – being a respectable, educated, driven team player, I found myself in the pit of a workplace whose culture I could not conform to," said Tasha Kirk, the author of Motivate.
"After redirecting my mind to focus on my God-given talents, I soon found myself coloring, rock painting, journaling, distancing from the anxiety, and detoxing from the detracting work experiences and focused on crafting a future of possibility," she added.
With over 30 years of corporate strategic thought leadership, Tasha has acquired the prowess to coach individuals and teams to excellence. Tasha holds a degree in Public Relations, a Master's degree in International Business, and is a Certified career coach.
People interested in "Motivate: Dedicated to those enduring the world of work" and seeking a book that has got it all: motivating, inspiring, and of course, relaxing can order on Amazon.
Media Contact
Company Name: The Plug
Contact Person: Tasha Kirk
Email: Send Email
Country: United States
Website: www.amazon.com/s?k=tasha+kirk+motivate&ref=nb_sb_noss