The Success Story of Baravia Fashion – from a dream to an inspiration
The Founder and CEO of the high-end women's designer boutique, based in the city of Dubai, Gulnora Mukhedinova knows the secret of glam and luxury.
The beginnings
Gulnora's interest in fashion and beauty started in 2005 as she always focused on small details when it comes to her look and style.
She wanted to make a name for herself across the Arab world so she decided to put up her own business in Dubai where she launched Baravia Beauty Center four years before launching Baravia Fashion in 2018.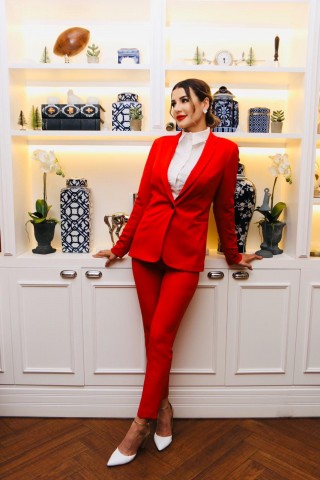 The success
Baravia Fashion shortly turned into a leader in the market as the fashion shop that's located in Dubai, the capital of fashion in the region, where the competition is very high, but the high standards, and the limitless creativity of this brand, kept them getting larger cut of the market, season after another.
It is widely known that the Gulf clothing market is becoming increasingly demanding. Some people would prefer that their couture wear is ready and accessible for their convenience. Malls cater to this well.
The strategy
Baravia Fashion's strategy to overcome this obstacle was to appeal to the masses and to always make sure their clients are satisfied with the services that they provide, and that's what allowed them gaining loyal clients over the past years.
"My advice for someone who would wish to follow in my footsteps is to dream big and continue to reach your ambitions in life. I believe that if you really work hard and you have a good heart, there's nothing you can't accomplish." Those were the inspiring words of Gulnora Mukhedinova, the founder of Baravia fashion, and the super woman that's becoming the icon of beauty and fashion in the GCC area:
https://www.instagram.com/baraviafashion/
Media Contact
Company Name: Baravia fashion
Contact Person: Gulnora Mukhedinova
Email: Send Email
Phone: 00971553777001
Country: United Arab Emirates
Website: https://www.baraviafashion.com/