Serial entrepreneur Hasan Khimjee talks about his latest venture BizGist, an SME advisory and consulting service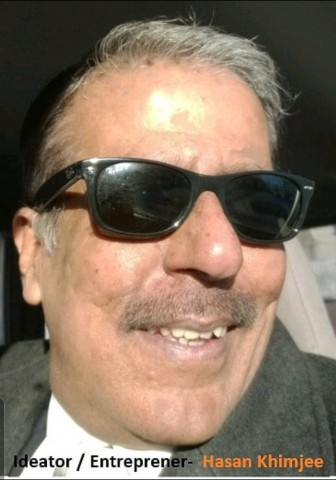 Hasan Khimjee is a serial entrepreneur with over three decades of experience in founding, managing, and working with a variety of businesses globally. He has long-term experience in the United States and has been involved in businesses in the US, India, Tanzania, Malawi, and the Philippines. Hasan has seen good business ideas falter and others beating the odds. This has provided him keen insights on what makes a business work. He is now ready to apply his 30+ years of deep business understanding, for the benefit of startups and SME's, through his latest venture – BizGist.
Interview: Briefly describe your entrepreneurial journey so far.
Hasan Khimjee: As a newcomer into the US, I started my first business in New York in 1988/89 which crossed the $1 million threshold in 1991 and broke the $10 million/year barrier in 1994. I have been involved in information technology, wholesale, online retail, import/export, distribution, fashion lifestyle, brand licensing, etc. I have owned Mica and Ruby mines been involved in a Gold concession, worked on International Aid, etc. Our team has worked for Fortune 500 businesses and I have been an entrepreneur with a dozen startups
Interview: What are some of the most challenging projects you have worked on?
Hasan Khimjee: I will respond to that in terms of being able to "create an opportunity" by thinking differently.
About ten years ago, a setback in a different business got us thinking about starting a fashion jewelry business, but we knew going with just our homegrown brands would be an uphill task. We felt having designer brands in our portfolio would help us gain traction faster, but we were also aware that getting brands to partner with a small entity would not be a cakewalk. We stepped back to evaluate our Unique Selling Proposition (USP).
We had the global experience, the supply-chain knowledge, the international connections, the marketing and operational capability, and – importantly – the credibility. We decided to highlight our strengths and confidently seek a global license for jewelry and watches; where our designer partners would benefit from the addition of a new product category, and global exposure of their brands. We shortlisted designers that had not licensed fashion jewelry and decided to reach out to them.
We knew that we had what it took to table a compelling proposition, but it had to withstand scrutiny and things had to be in place. We spent about 6 months in planning (which included international trips) before we made our first presentation. Within 3 weeks of our presentations, we had one commitment, one term-sheet, and one ongoing negotiation.
We highlighted what we were bringing to the table – we detailed the execution plan, we addressed supply chain aspects, we worked attainable projections, we reached out to prospective buyers, we listed a dozen team members, we assuaged the concern of brand control, etc. Other competitors seek regional distributorship, we were emphatic in conveying our need of a worldwide license for fashion jewelry else the controls would be put at risk. The size and the new-ness of our business became less relevant.
In a nutshell, the presentation was about their streamlined global expansion – we were simply the facilitators.
Interview: Tell us about your latest venture BizGist and how it will help the SMEs?
Hasan Khimjee: Just a clarification – BizGist is a new label for what I have been doing informally for a long time, helping entrepreneurs. So, in a way, BizGist has been around for a while! Now to answer your question…
Entrepreneurs are great at ideating and overcoming hurdles, but entrepreneurs often get overwhelmed in managing the day-to-day rigmaroles of their businesses. At a point, these issues drown out their original aspirations, that is where we serve as a sounding board. We may see things in a different light (like we did when we stepped back to evaluate our strengths) and help them see what they sought. Again, it is about them – we help them do what they originally set out to do.
Interview: What kind of businesses can benefit from BizGist's services?
Hasan Khimjee: We will work with most any legal and ethical businesses, at any stage of inception or growth.
The first step is to reach out to us and start a discussion and assess the synergies we share. We are limited in what clients we can take on, but we will find ways to work with businesses where our mindsets align.
Interview: Lastly, when are you planning to launch BizGist?
Hasan Khimjee: As I said earlier – BizGist has been around for a while, in an informal avatar. Our new website has been delayed due to the current lockdown, but we are always open!
Connect with Hasan Khimjee on LinkedIn.
More information can be found on www.bizgist.com.
Join our mailing list for latest articles by requesting for BizGist Newsletter
Media Contact
Company Name: BizGist
Contact Person: Hasan Khimjee
Email: Send Email
Country: United States
Website: www.bizgist.com