Pantofi.Moda announces the new 2020 summer collection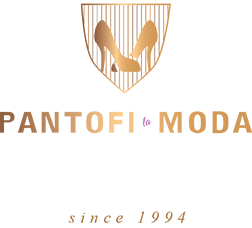 Because the summer season is quickly approaching, Pantofi.Moda, the online store, comes to all the ladies' help with the new women shoes collection, now available in the online store. Tens of women shoes will complete the perfect outfits.
This summer, Pantofi.Moda is spoiling its clients with a wide range of footwear, the numerous models being fit for any event of time of day.
Both the elegant dress shoes, with or without heel, and the sandals and comfortable ballet flats are made of 100% natural leather. Customers can opt for a simple, uniform pattern or choose from the multitude of patterns and colors available.
Because both ladies' style and comfort are important, our customers can choose from a wide variety of models made from natural leather, suede or croc-embossed, each outfit being perfectly complemented with the right footwear. Therefore, our store offers various designs and colors for each occasion. You can always find the right option in stock – low or orthopedic shoes, with medium or high heels, ballet flats or clogs.
The new 2020 summer collection brings with it color, bold designs and add-ons to achieve the purpose of all our customers – from elegant shoes with a bow on the heel to comfortable and colorful ballet flats suitable for casual outfits.
Because we also care about ladies' comfort, we added in the 2020 summer collection footwear that is as comfortable as possible.
Ballet flats are always at hand and fit almost any outfit from the wardrobe. These can be comfortable while also offering girls and women a colorful, and in some cases, elegance.

Sandals, with or without a high heel, can also complete a light outfit, perfect for a summer day. They come in a myriad of designs and colors, so as to give clients the chance of finding the right pair for them.

If neither ballet flats nor sandals are on the ladies' like, they can choose from the new range of clogs that combine the elegance which sandals can offer with the lightness of ballet flats. These can be with or without heels, and come in different designs and colors.

As we don't have to forget about the important moments in a lady's life, PantofiModa also offers a section with the new dress shoes, each of them having a chance of fitting. Whether it's a regular day at the office or a special event, such as a party or a wedding, the new shoe collection helps customers complete their outfit. They can choose the type of leather – natural, suede or croco, the color, size and style of the heel, to find the right pair.

Pantofi.Moda is the online shoe store for ladies and girls that puts its customers and their needs first, always offering them the right shoes for the right occasion. The entire range of women's shoes is made of natural leather and can be found on the website of Pantofi.Moda's store:
https://pantofi.moda/magazin/?orderby=date&swoof=1&product_cat=pantofi-dama-piele
Media Contact
Company Name: DanmarCRM
Contact Person: Media Relations
Email: Send Email
Phone: +1 (954) 37 98765
Address:46 Tenth Avenue
City: Windsor
State: QLD 4030
Country: Australia
Website: https://pantofi.moda