New App Identifies COVID-19 Exposures But Faces Battle To Save Lives And Secure App Store Publication
"Essential for flattening the curve and saving lives around the world, COVID Notify, or Flatten The Curve, is seeking to partner with government or the healthcare industry to bring this application to the consumer marketplace."
Foster City, CA – COVID Notify, or Flatten The Curve, is an innovative new app helping to identify and trace COVID-19 exposures in real-time. Facing obstacles to publication, the application, which is branded under two names, is seeking to mitigate the spread of the global COVID-19 pandemic after early rejections by Apple and Google.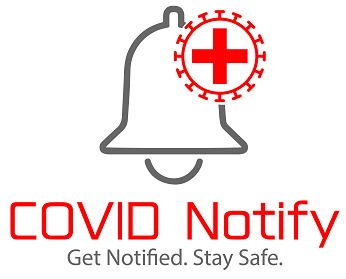 As the recent COVID-19 pandemic impacts our local communities and disrupts our livelihoods, we owe it to ourselves to harness the full potential of modern technology to manage, contain, and mitigate exposure and illness. COVID Notify seeks to do just that, notifying users if they have in the vicinity of a person with COVID-19, empowering communities with the knowledge needed to stay safe and to contain the spread of this virus.
Anonymous, confidential, and secure, COVID Notify will be available in all countries to maximize detection and mitigation. The application will provide real-time hyper-local updates of exposure in your area, including closures and other statistics, and allow you to track test results in your community. With data stored securely, users can report positive test results anonymously and alert others in their community to potential exposure risks. A lifesaving development, we can all finally harness the power of technology in the palm of our hands to work together and slow the spread of this deadly virus through our global communities.
"We must all work together and contribute the skills we have to this public health emergency," remarked Alexander Desuasido, developer of COVID Notify, or Flatten The Curve. "This is my contribution, and it would be unfortunate should it not fulfill its purpose of helping our world and its communities."
Essential for flattening the curve and saving lives around the world, COVID Notify, or Flatten The Curve, is seeking to partner with the government or the healthcare industry to help bring this app to the consumer marketplace after several app store rejections.
To learn more about this promising mobile app, please visit COVIDNotify.com or FlattenTheCurve.mobi.
Media Contact
Company Name: Piusworks, LLC
Contact Person: Alexander Desuasido
Email: [email protected]
Address:969G Edgewater Blvd #750
City: Foster City
State: CA 94404
Country: United States
Website: https://covidnotify.com