'MamaForest', an eco-friendly solid type dishwashing detergent in Korea, enters the US Amazon market
MamaForest is popular among housewives for its practice of 'zero waste' and exceptional design
Video Link: https://www.youtube.com/embed/zfvvXFLgSYs
MamaForest is an eco-friendly living brand that was ranked 1st in the dishwashing detergent sector in the Korean crowdfunding platform 'Wadiz' (accumulated funding amount of KRW 120 million) and launched successfully on famous TV home shopping/ department stores to causing a solid type dish detergents boom in Korea. Now, MamaForest' enters the US Amazon market.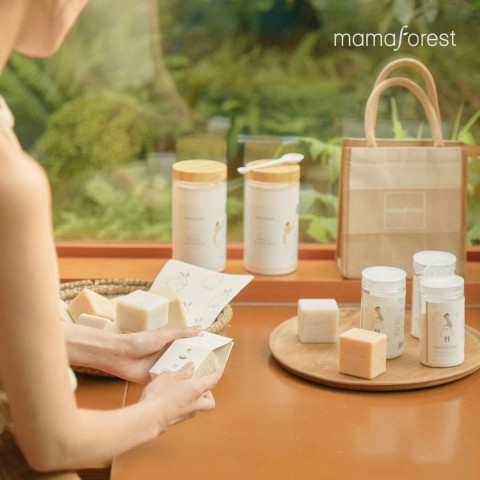 'MamaForest Natural Dish Bar' is a new concept, eco-friendly, solid type dishwashing detergent manufactured by applying 1000 hours low-temperature aging technology using only natural ingredients that are safe enough to eat without using any surfactants known to cause various diseases. It has completely improved the foaming power and detergency that were considered a problem of natural detergents. In addition, MamaForest has obtained all national certifications such as First Class Dish Detergent that can clean not only tableware but also fruits/vegetables, skin-free certification, 99.9% sterilization certification, and 20 harmful ingredients-free approval including MIT/CMIT (humidifier disinfectant). Through such a lengthy procedure, it has proven its safety and product strength.
In particular, 'Angel Baby', a natural dish bar that has received USDA organic product certification (98% organic) in the U.S., has exceptional cleaning power for milk protein and is excellent for washing baby bottles and tableware for infants. Natural dish bars are available in four types according to one's preference: Green Harmony (Peppermint), Lemon Glory (Lemon), Pink Heaven (Grapefruit), and Angel Baby (Fragrance free).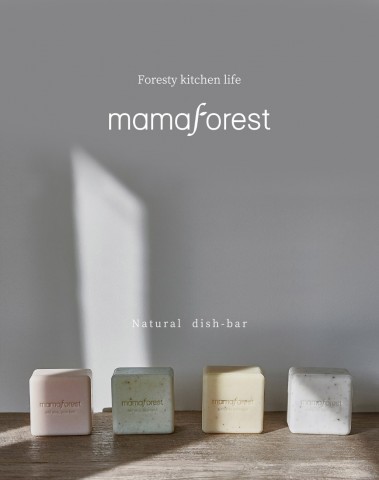 In addition, Eco-Friendly Natural Toothpaste (for adults/kids), 'Power Bubble Clean Powder' that can be clean items easily without even touching them, and 'Dishwasher Detergent Powder' that does not use surfactants, 'Eco-Friendly Cellulose DishCloth', which is popular for its Nordic-design, and Eco-Friendly Picnic Cooling Bags handmade with natural materials are also being sold as well.
In the coronavirus era, people tend to stay longer at home and 'MamaForest' exactly meets people's needs for a safe and environmentally-conscious zero-waste dish detergent. Its sales are rapidly rising, it has now launched not only in Korea but also in Hong Kong City Super and Taiwan's Momo Home Shopping to expanding into the global market.
With its Amazon in the U.S., it is expected to attract great interest as a safe dishwashing detergent from US consumers who are interested in eco-friendly products. It is reaching for local buyers in the U.S. as a representative K-living brand made in Korea, which is setting an example with admirable quarantine in the global pandemic corona era. You can inquire at the contact information below.
Media Contact
Company Name: Mamaforest co.
Contact Person: Jihye Lee
Email: Send Email
Phone: +82 10 2575 0348
Country: Korea
Website: https://www.gobizkorea.com/user/goods/frontGoodsDetail.do?goods_no=GS2020060592032&ctgryCode=S0900200100000&upperCode=M0900200000000&goodsNms=All-Natural-Dishwasher-Powder&skwanSn=&speclKwanId=SPCCD0000624