Aditx Therapeutics Moves Closer to Bringing A Superior COVID-19 Antibody Testing Option To Market
With an effective vaccine to treat COVID-19 potentially available by the end of the year, attention is turning toward a second vital issue- the need for a fast and accurate virus testing platform. Aditx Therapeutics, Inc. (Nasdaq: ADTX) is preparing to launch what they believe will be the most comprehensive and predictive antibody testing solution in the market – AditxtScore™ for COVID-19.
Aditxt first introduced AditxtScore™ for COVID-19 in August, highlighting its ability to detect antibodies against SARS-CoV-2 antigens. Better news soon followed when the company announced its filing for an Emergency Use Authorization (EUA) on August 24th, advancing its intent to quickly deliver this timely and potentially best-in-class testing platform to an anxious market.
The filing could translate to faster marketing approvals that can drive revenue opportunities. Aditxt is wasting no time proving its double-multiple assay is not only a better antibody detecting option, but may also be a superior testing alternative compared to the widely and currently used ELISA platform. Undoubtedly, while the ELISA platform serves a purpose, its weakness on the COVID-19 front is that it can only detect one antibody isotype against one antigen at a time. AditxtScore™ for COVID-19 detects multiple.
AditxtScore™ for COVID-19 is earning praise through validation studies outside of its own trials, with other studies also identifying that this innovative test can detect and differentiate various antibody isotypes (IgG, IgM, IgA) against multiple SARS-CoV-2 antigens (e.g., RBD, S1, NP) simultaneously in a single reaction. The results indicate that AditxtScore™ for COVID-19 can provide more comprehensive results than currently available assay platforms, a significant improvement in the fight against the global pandemic.
With its EUA already filed, Aditx may be on the precipice of bringing this comprehensive and reliable test to market.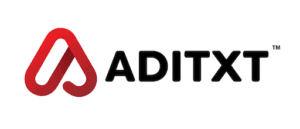 Market Will Support the Best-In-Class Detection Test
AditxtScore™ for COVID-19 also increases the resolution of results obtained for each antibody isotype, enhancing sensitivity for monitoring changes in these values over time. A second advantage is that false positive and false negative results have been significantly reduced when testing for the antibodies. The company believes these could be important contributing factors considered by regulators.
The process toward that approval is well underway. As noted, Aditxt filed for an Emergency Use Authorization (EUA) on August 24th. That filing precedes a 510(K) application with the U.S. Food and Drug Administration that could happen by the end of September 2020. To stay ahead of an expected approval, Aditx is staging its operational capabilities in anticipation of beginning pilot programs utilizing AditxtScore™ for COVID-19 in Q4, 2020. The intention is to make AditxtScore™ commercially available starting in Q1, 2021.
The AditxtScore™ platform can also be a franchise opportunity. Although the company has successfully completed the validation study for its COVID-19 applications, the platform's entirety is built to promote the status of the immune system. The COVID-19 application is only the first assay to demonstrate that potential. The company has noted that AditxtScore™ can be a valuable tool for other indications, including predicting immune responses to vaccination and early detection of type I Diabetes.
Those additional applications can capitalize upon demand from a potential global population that is now accustomed to receiving reliable, fast, and determinable test results. COVID-19 represents the beginning of AditxtScore™, but the platform may create additional business and marketing opportunities for the company.
Immunity Reprogramming Adds to AditxtScore Potential
Aditxt has also been busy developing a new class of therapeutics designed to reprogram the immune system. It uses exclusively licensed technology from Loma Linda University, the Apoptotic DNA Immunotherapy™ (Adi™), which shows a unique capability to create immune responses. It also targets a significant therapeutic market for treatments that can cause selective tolerance. This platform can seize opportunities to treat patients suffering from organ and skin transplant rejection, autoimmune diseases, and allergic responses.
The (Adi™) platform uses nucleic acid based technology, which mimics how our bodies naturally induce tolerance to our own tissues. It becomes more powerful when combined with the company's AditxImmune Profile™ (AiP™) platform, which provides a comprehensive profile of the patient's immune system. It gives treatment providers assistance in anticipating responses and reactions to viruses, bacteria, allergens, and transplanted organs.
A study at Loma Linda University has demonstrated strong preclinical evidence that the platform can provide treatment solutions for specific market indications. Moreover, the technology is protected by seven U.S. patents and 57 foreign patents as of January 2020, with 16 additional patents pending.
From the Adi™ program alone, the latest estimates show that immunosuppressant treatment in the organ transplant market is expected to reach $5.8 billion by 2026. Autoimmune disease therapeutics target a $149.4 billion opportunity, and the diagnostics and therapeutics market for allergy represents a more than $51 billion market by 2025 and 2026, respectively.
Having completed its IPO on July 2, 2020, Aditxt plans to begin its first-in-human clinical trials supporting treatment for organ transplantation (skin) and autoimmunity (Psoriasis) in the first quarter of 2021. The trials are designed to prove ADi™'s unique ability to selectively suppress only the immune cells involved in organ and tissue rejection. Results are derived by tapping into the body's natural process of cell death (apoptosis) and reprogramming the immune system, a technology developed by the late Dr. Leonard Baily, who was the Surgeon-in-Chief of LLU Children's Hospital, and a pioneer in organ transplantation.
Billion-Dollar Market Focused
The turbulence from the pandemic is revealing that big ideas and platforms can come from small companies. In the case of Aditx Therapeutics, targeting multiple billion-dollar market opportunities and potentially bringing to market a best-in-class antibody test kit can potentially deliver the solution to an urgent need across the globe.
Disclaimer
This communication was produced by PCG Digital Holdings, LLC, and affiliate of PCG Advisory Inc., (together "PCG"). PCG is an integrated investor relations, communications and strategic advisory firm. The information contained on this may be 'Paid Advertising' for purposes of Section 17(b) of the Securities Act of 1933, as amended (together with the rules and regulations there under, the "Securities Act"). PCG may be compensated by respective clients for publicizing information relating to its client's securities. For more information in terms of compensation received for services provided by PCG, see the pertinent advertising materials relating to the respective client. By accessing this Site and any pages thereof, you agree to be bound by the Terms of Use and Privacy Policy.
PCG is not a registered or licensed broker, dealer, broker-dealer, investment adviser nor investment manager, nor does PCG engage in any activities that would require such registrations. PCG does not provide investment advice, endorsement, analysis or recommendations with respect to any securities, and its services to or statements about its clients should never be construed as any endorsement of or opinion about any security of any client. No information contained in this communication constitutes an offer to sell, a solicitation of an offer to buy, or a recommendation of any security or any other similar product or service regardless of whether such security, product, or service is referenced in this communication. Further, nothing in this communication is intended to provide tax, legal, or investment advice and nothing in this communication should be construed as a recommendation to buy, sell or hold any investment or security or to engage in any investment strategy or transaction. For full disclaimers, including compensation received for professional services, please visit www.pcgadvisory.com/disclosures
Media Contact
Company Name: PCG Digital Holdings
Contact Person: Kenny Ellis
Email: [email protected]
City: New York
State: New York
Country: United States
Website: https://pcgadvisory.com/