Gavin Sim Introduces The Entrepreneurs' Enclave To Teach Entrepreneurs Digital Marketing

Experienced digital marketing professional, Gavin Sim, launches The Entrepreneurs' Enclave to teach entrepreneurs real actionable strategies to start, grow, and scale their businesses.
Gavin Sim launched The Entrepreneurs' Enclave with the primary goal of building the next generation of entrepreneurs and business owners that want to leverage technology to grow their brand online. The platform has witnessed tremendous growth in a relatively short while, receiving accolades from members across industries from different parts of the world.
"It is easy to start a business today, but it becomes extremely difficult to maintain it. That is why I invest in coaching to learn from established business leaders. Once I learnt and implement successful strategies, I share them with my students," said Gavin Sim. "At the rate of things moving, your business needs to adapt quickly. You need to be equipped with the latest strategies and information. As business owners, time is a scarcity. Let me learn for you and share what is important with you," Gavin continued.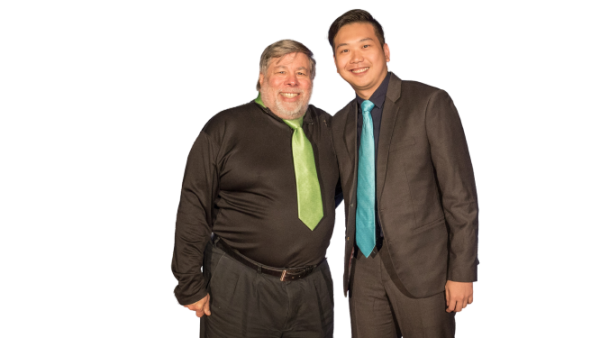 Gavin with Steve Wozniak, Co-founder of Apple.
The emergence of online marketing and its plethora of strategies have ensured that businesses, regardless of their size or nature, can reach their target audience even with a shoestring budget. However, tons of entrepreneurs and business owners have yet to effectively harness the features of online marketing, which is where Gavin Sim of Inbox Consults aims to be of help with The Entrepreneurs' Enclave.
The program is targeted at aspiring entrepreneurs and business owners who want to get their business online as well as individuals seeking an additional stream of income. The Entrepreneurs' Enclave comes in particularly handy in these current times, with COVID-19 ushering in new ways of doing things.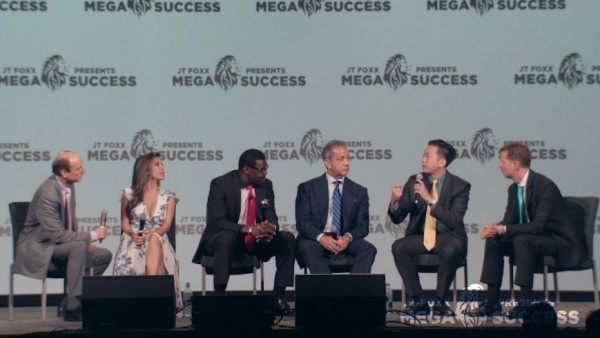 Gavin speaking on stage in the Los Angeles, The United States.
Gavin provides personalised coaching to mentees, with unique frameworks such as the TFOS Framework to understand marketing and the PAWS-CWC Framework for producing videos. The all-inclusive package covers everything from social media marketing to email marketing and video marketing.
The comprehensiveness of the program, as well as its relative affordability, makes it the ideal companion for businesses and individuals that want to grow their brand online.
For more information about The Entrepreneurs' Enclave and other projects from Gavin Sim and his team at Inbox Consults Pte Ltd, please visit – www.inboxconsults.com.
About Inbox Consults Pte Ltd
Inbox Consults Pte Ltd was founded by Gavin Sim, a former Captain in the Republic of Singapore Navy turned Digital Entrepreneur. Gavin aims to help at 10million entrepreneurs and businesses create multiple streams of income online using proven frameworks and systems to increase profits and visibility. This vision inspired the decision to establish Inbox Consults as a digital agency that focuses on helping clients to scale up their businesses online.
Media Contact
Company Name: Inbox Consults
Contact Person: Gavin Sim
Email: Send Email
Phone: +6594503786
Address:Sengkang East Ave Blk 282B #13-575
City: Singapore S542282
Country: Singapore
Website: https://www.heygavinsim.com/entrepreneursenclave