Healthy Gourmet Introduces New Chicken Kebab Dish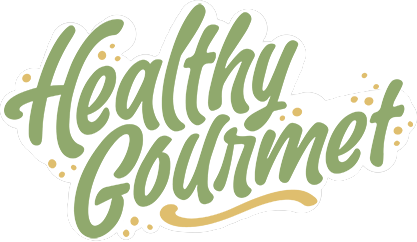 Flavors of the Mediterranean join the menu line-up
HOUSTON – Nov 10, 2020 – Healthy Gourmet, leading provider of gourmet, chef-prepared frozen meals, is happy to introduce the addition of its newest menu offering: Chicken Kebabs and Golden Rice. Inspired by the flavors of the Mediterranean, this latest dish displays Healthy Gourmet's passion for exploring and celebrating global cuisine.
Kebabs are eaten throughout the Mediterranean and Middle East with styles and flavors varying by country and region. For its own chicken kebab dish, Healthy Gourmet President, Co-Founder and head chef, Barry Fourie, looked to the Lebanese Shish-Tawook for inspiration.
"We really wanted the amazing spices of the Mediterranean region to shine through in this dish," said Fourie. "The Lebanese tradition of marinating the chicken with those spices and yogurt is an important part of that, and it also ensures that the meat is tender and juicy."
Healthy Gourmet's Chicken Kebabs and Golden Rice is crafted in small batches using only high-quality ingredients. Adhering to its tradition of scratch-cooking, Healthy Gourmet takes its time with this dish. All-natural Chicken breast is marinated overnight in yogurt, garlic, lemon, and Healthy Gourmet's own spice blend. The grilled chicken is served over a bed of golden turmeric rice with raisins and almonds, alongside a medley of fresh roasted squash and cherry tomatoes.
To maintain flavor, nutrition, and freshness, Healthy Gourmet vacuum seals each meal and immediately freezes it. Quick delivery to customers ensures high quality and taste. Healthy Gourmet's Chicken Kebab and Golden Rice joins the menu on October 16.
About Healthy Gourmet:
Healthy Gourmet is changing the world of frozen meals. Founded in 2018 by father and son team Julius and Barry Fourie, Healthy Gourmet believes that convenient food experiences should be amazing food experiences. Healthy Gourmet frozen meals showcase flavors and favorites from around the world, made with clean ingredients, and delivered fast to your door.
Find out how Healthy Gourmet is spreading joy through its passion for global flavor. Visit www.HealthyGourmet.com
Media Contact
Company Name: Healthy Gourmet
Contact Person: Media Relations
Email: Send Email
Phone: (832) 942-4012
City: Houston
State: Texas
Country: United States
Website: www.HealthyGourmet.com