Local Records Office Foresees Rental Properties Going Off the Rail During the Pandemic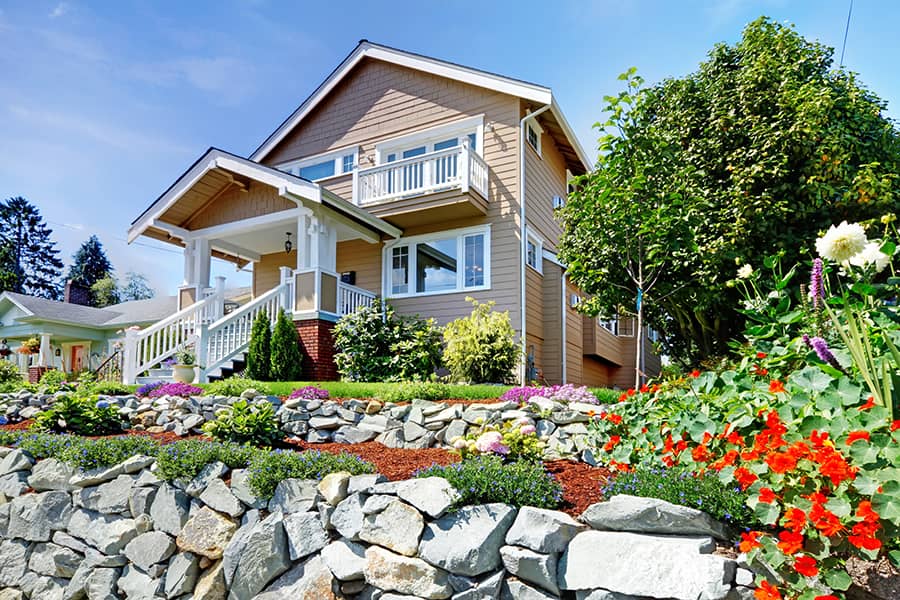 Local Records Office in Bellflower, California predicts that rental properties are going to hit the fan due to the COVID-19 pandemic. Whether one's renting a room in their back house or has numerous properties the pandemic has affected everyone in different ways.
Some tenants are not able to pay the full months' rent while others are unemployed. The unemployment rate has hit its highest since the great depression. According to a report done by the Local Records Office, more than 70% of renters struggled to pay rent in June and July. While others paid the majority of the amount some families weren't able to pay nothing at all.
Local Records Office Suggests That Hiring the Right Management Company Will Make Things Easier
A good way to avoid chasing down tenants that can't pay rent and keeping up with repairs is to hire a management company to handle daily rental tasks. Management companies are paid to manage daily tasks for landlords and rental property owners. If one hires the right people, they can make the job a lot easier.
Local Records Office has noticed that management companies are even a bigger help now during the pandemic since they have to be educated with the state laws to answer the questions tents may have.
"Choosing the right management company during the COVID-19 pandemic can make a huge difference. So, it's worth spending some time and money now looking for the right workers and avoid the headaches later," says Peter B. Henderson, CEO of GTDS Management LLC in Los Angeles, California.
"Let's be honest, not all management companies are great so keeping a tab on them here and there is a good idea," Local Records Office strongly suggests.
Local Records Office Advises to Make Rental Payments and Communication Online Rather Than in Person
The coronavirus has made the term '6 feet apart' the new norm and for good reason, we don't want the virus spreading any more than it already has. The Local Records Office suggests making all payments online to have a record and to keep 6-feet apart from one another. Yes, the online payment fees might be a drag, but it's for a good reason.
Communication in person should be kept at a minimum. It's better to put in a request to get something to fix online rather than risking one's own and their family's health.
Listing Rentals on Websites Like Airbnb and VRBO to Make Up for Units That Are Not Renting
Listing a rental property on a temporary online rental website is not a bad idea. Many property owners have more units available for short-term online rental websites rather than long-term. Let's do the math if a long-term tenant pays $1,200 monthly for a studio that averages out to $40 a day. If the unit is constantly being rented out on Airbnb and other similar websites the property owner can make $120 and up a night plus cleaning and service fees. That's an easy way to double and even triple an income.
Here is the downside. Due to the COVID-19 pandemic, many travelers have stopped traveling all together so short-term units are not being rented out. Local Records Office did a study on the pros and cons of how landlords and rental property owners are being affected and they are getting the short end of the stick. Renters are being protected by the state while landlords are not getting the full amount on rent every month.
"I have a 6-unit apartment building in downtown Los Angeles, California and the top 3 units are for long-term renters while the lower 3 units are being listed on Airbnb and VRBO for short-term rentals. This was bringing me a lot of extra cash each month until the coronavirus pandemic hit and it took a toll on my income," says Samuel F. Ranks, a landlord in SoCal.
"I feel like California's Governor Gavin Newsom turned his back on property owners to save renters," Ranks told the Local Records Office.
A Study by the Local Records Office Shows That Short-term Bookings Are Down but Last-Minute Reservations Are Spiking
Local Records Office made a study that shows that many travelers canceled their Airbnb reservation in March and April but last-minute reservations are on the rise for many hosts. Even though this rise is in bigger cities like Los Angeles, New York, Chicago, and Miami some hosts in smaller cities like Portland, Maine, and Jackson, Mississippi saw an increase too.
"Thank god reservations are starting to rise, the last few months have been nothing, but a struggle. I listed my rental property on so many websites like Airbnb, VRBO, Hotels.com, Booking.com and the list goes on and on," says Karen R. Lauren, a landlord in Norwalk, California.
"The small spike is helping with the maintenance bills and personal finances," Lauren told the Local Records Office.
What to do When One Has a Tenant Who Can't Pay Rent
The coronavirus pandemic claimed the jobs of many Americans across the United States. Layoffs and financial uncertainty are the current situations of many families. While many tenants are scrapping any money and savings, they have some landlords are still not willing to work with them, according to a test by the Local Records Office.
A survey by the Local Records Office of more than 1,100 landlords suggests that landlords are not willing to work with tenants, but are forced by their state law. While other landlords are some-what understanding they are growing impatient day by day.
Local Records Office Works With Rental Property Owners and Renters
Local Records Office works with rental property owners and homeowners in Los Angeles County and across the United States of America. Local Records Office helps generate information about a specific property that many record counties are not able to obtain. although many might think that this information is provided by the realtor or real estate agent 99% of the cases it is not. Other times the information is incomplete and out of date.
The data that the Local Records Office in Bellflower, California provides is considered to be top-notch. Demographics, crime reports, in-depth history reports are just some of the services the company provides.
Media Contact
Company Name: Local Records Office
Contact Person: Media Relations
Email: Send Email
Phone: (800) 790-0721
Country: United States
Website: https://localrecordsoffices.net/