Wepa Commercial Cleaning, San Diego's Number 1 Janitorial and Disinfecting Company Is Proving Its Mettle Against COVID-19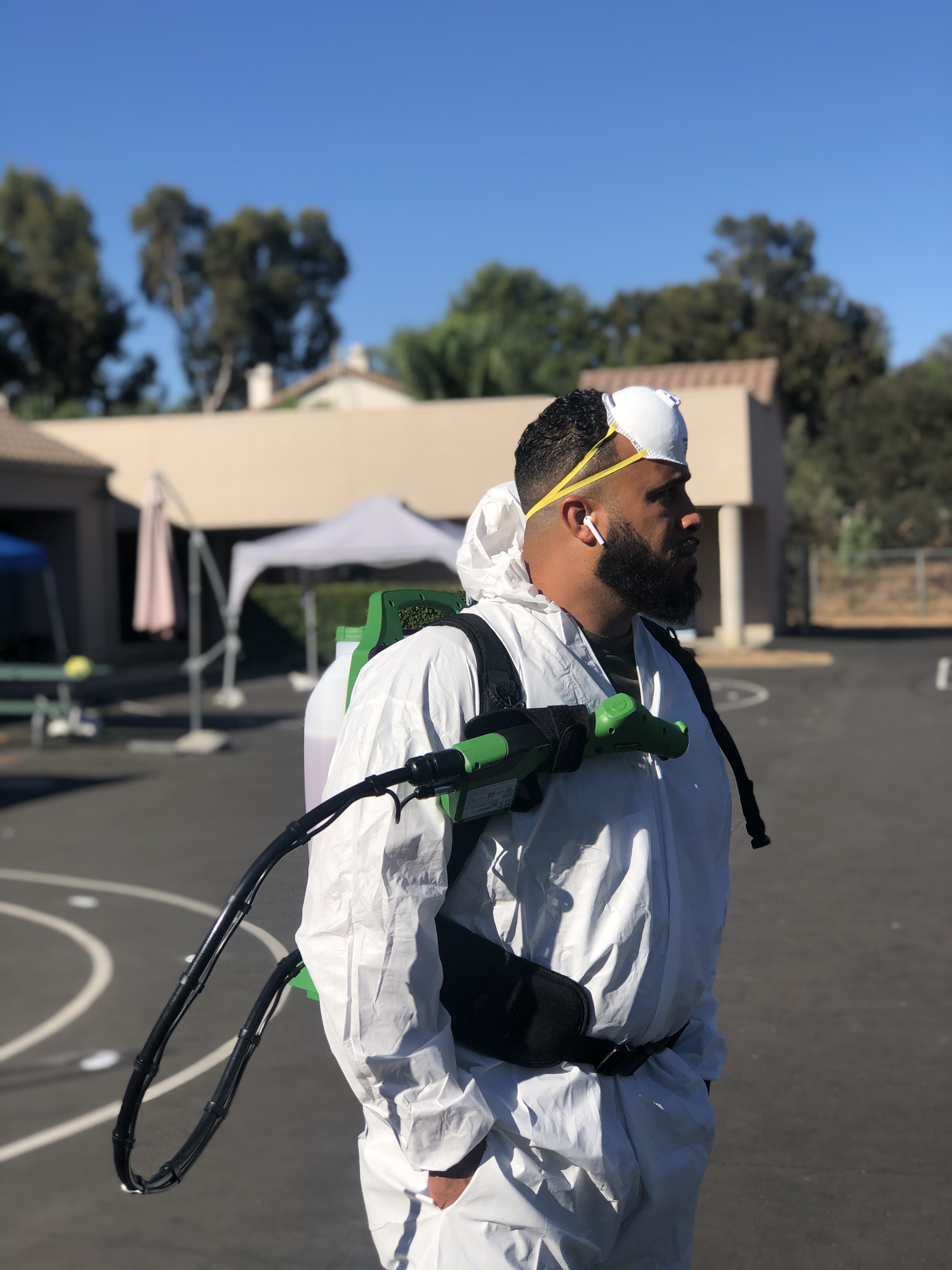 Standing out in the war against Covid-19 are the heroic efforts of companies like Wepa Commercial Cleaning helping the city of San Diego, California remain clean during the Pandemic. Led by its illustrious and enterprising owner, Francisco Rivera, Wepa has served the city with round the clock sanitation, cleaning and electrostatic disinfecting services to curb the effects of COVID 19. Rivera, an Iraq war veteran is a respected figure in society trending on social media as #TheOnlyJanitorWithAnMBA and #TheCovid19Killa
The Pandemic is not quite over. Countries around the world are being threatened by a resurgence of Covid-19 2nd phase and the battle is still half won. In the US especially Covid-19 is still killing people and hundreds are fighting infection. But as the experts will tell you, it is social distancing, wearing of masks, good hygiene and electrostatic disinfecting that are the only weapons against this disease. The need of the hour is companies like Wepa's Commercial Cleaning armed with dedication and infrastructure to defeat the persistent virus.
Wepa Commercial Cleaning spares no effort in helping San Diego remain clean and Covid Free. The organization uses the best commercial cleaning methods, powerful sanitizers, disinfection methods like electrostatic disinfecting effective for use in public and private places to neutralize the virus. Wepa's reputation for being a Janitorial and Disinfecting service par excellence has earned government recognition by way of a $100,000 commercial cleaning contract from the Agricultural Department of California, proving the efficiency of the company as a valuable resource in the city's and state battle against the pandemic.
Wepa owes its success to its owner Francisco Rivera, a man with a with an indomitable entrepreneurial spirit. He has been named 2019 Entrepreneur of The Year by the Small Business Expo awards an achievement that proves how even a janitorial service can be a successful and lucrative one. Rivera's success with Wepa Commercial Cleaning is motivational and inspiring to young entrepreneurs hoping to succeed amid challenges and difficulties of life.
Fransico Rivera's life is a typical rag to riches story tempered by hard work, passion dedication and commitment. Raised by his mother and Father Migdalia and Luis Rivera hard working but manage to make ends meet, Rivera joined the United States Navy spending 16 years in service. He is a war veteran of Operation Iraqi Freedom and Operation Enduring Freedom. After leaving active service, he resumed higher studies earning himself an MBA and a criminal justice degree. His passion for business led to the setting up of Wepa Commercial Cleaning establishing himself as an award-winning entrepreneur within just four years of the company's inception. Today Wepa Commercial Cleaning is the number 1 Janitorial Company in San Diego with the reputation of #TheCovid19Killa. The company's quality has been favorably reviewed by hundreds of happy and satisfied customers to also include State officials.
Francisco Rivera proves how every man possesses the power of mastery over life. Rivera chose the harder path to rise above life's obstacles and become a more positive figure in society. He has steered Wepa on with the same Zeal of his military days mentoring and motivating his organization the most inspiring advice:
My Lesson is that you could be pushed to places you never wanted in life but your focus on the dream is what matters. You will find a way back on course if you still nurture it. #MrWepa
For more information: http://www.wepacommercialcleaning.com/
Media Contact
Company Name: Wepa Commercial Cleaning
Contact Person: Francisco Rivera
Email: Send Email
Country: United States
Website: http://www.wepacommercialcleaning.com/