Patsco Windshield Repair Earns Positive Reviews for Inexpensive 15-Minute Windshield Maintenance Services

November 10, 2020 – The team at Patsco Windshield Repair is pleased to announce its 15-minute windshield repair services for car owners and drivers around Houston or San Antonio, Texas. As confirmed by old and new customers, the company's auto glass repair services come at affordable prices due to its access to most insurance agencies.
With nearly 20 years spent repairing and fixing cracks on windshields, Patsco Windshield Repair has managed to establish itself as a leader in the Houston windshield repair market. The company is equipped to fix both major and minor auto glass damages irrespective of the cause. Patsco's promise to get the job done in 15 minutes ensures that car owners will not have to spend a lot of their valuable time watching on as their windshields get fixed.
A representative of Patsco Windshield Repair revealed that the company's low service rates is made possible by their partnership with most insurance companies. For windshield repairs, these insurance companies are more than happy to waive the deductibles. Customers of Patsco Windshield Repair with approved insurance coverage can get their windshields fixed for free.
Patsco's commitment to delivering a quick and painless service is partly meant to encourage drivers with cracked windshields to get it fixed as soon as they can. This way, the company helps car owners to avoid run-ins with the law. Cracked windshields can also make driving a challenging affair, Patsco Windshield Repair hopes that its 15-minute and cost-friendly service will prove enough incentive for drivers to get their windshields fixed to eliminate the driving hazards that come with damaged auto glasses.
Drivers with complicated damages will be greeted by Patsco's experienced technicians who will advise said customers on the best solution to address windshields. Apart from windshield repairs, the company also offers auto glass replacement and headlight cleaning services.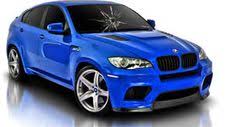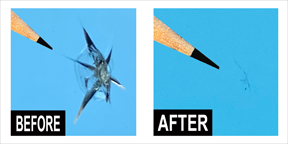 For more information, please visit: http://www.patscowindshieldrepair.com
Media Contact
Company Name: Patsco Windshield Repair
Contact Person: Reginald McClane
Email: Send Email
Phone: (281) 804-0933
Address:5635 NW Central DR Suite E-100
City: Houston
State: TX 77092
Country: United States
Website: http://www.patscowindshieldrepair.com